Lumbermills provide wood
Access
Construction
You need 3 Wood to build your first Lumbermill.
You need 10% more Wood, each time you build another one.
Example costs:

Current
Lumbermills
Wood
0
3
1
3.3
2
3.63
3
3.99
...
...
n
3 × 1.1n
Production
Lumbermills produce Wood.
Resources produced:

Produces
Rate
Wood
0.20 per second
Other factors increase Lumbermill production:
Other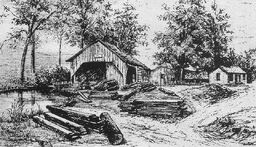 Ad blocker interference detected!
Wikia is a free-to-use site that makes money from advertising. We have a modified experience for viewers using ad blockers

Wikia is not accessible if you've made further modifications. Remove the custom ad blocker rule(s) and the page will load as expected.